Canopy Claim Night - Beat Breast Cancer Mud Volleyball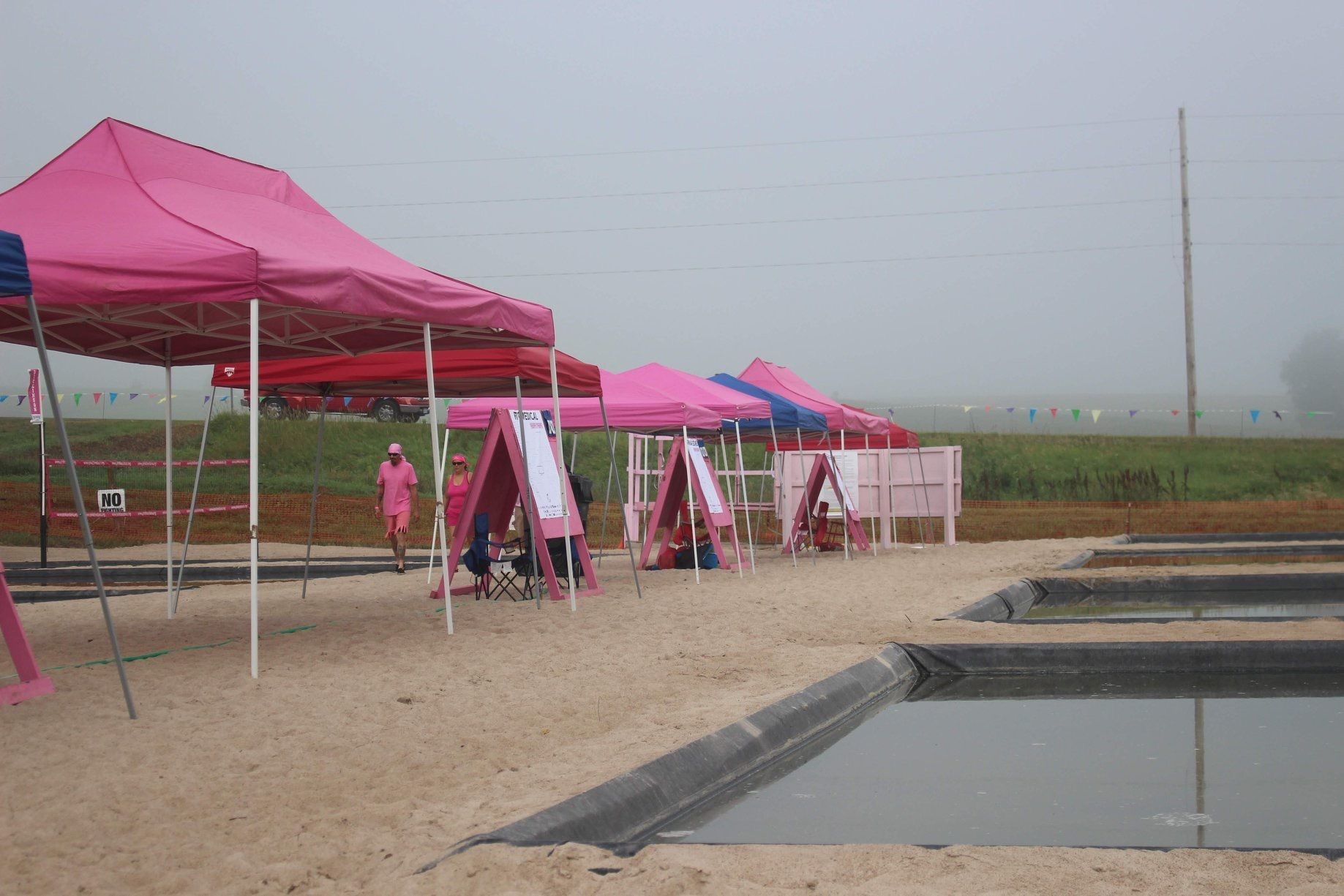 Starting at 6 pm, Beat Breast Cancer Mud Volleyball participants can claim their day-camp area for Saturday's event.
Campers can place a canopy (recommend not putting it up completely and staking it down) in the area they'd like to claim for the tournament. Once a spot is claimed no one can remove the canopy.
Pink Bandana is not responsible for any damage or theft of any property left there.
We do have people there for most of the day on Thursday and early Friday.
Security will be present starting Friday through Saturday night.