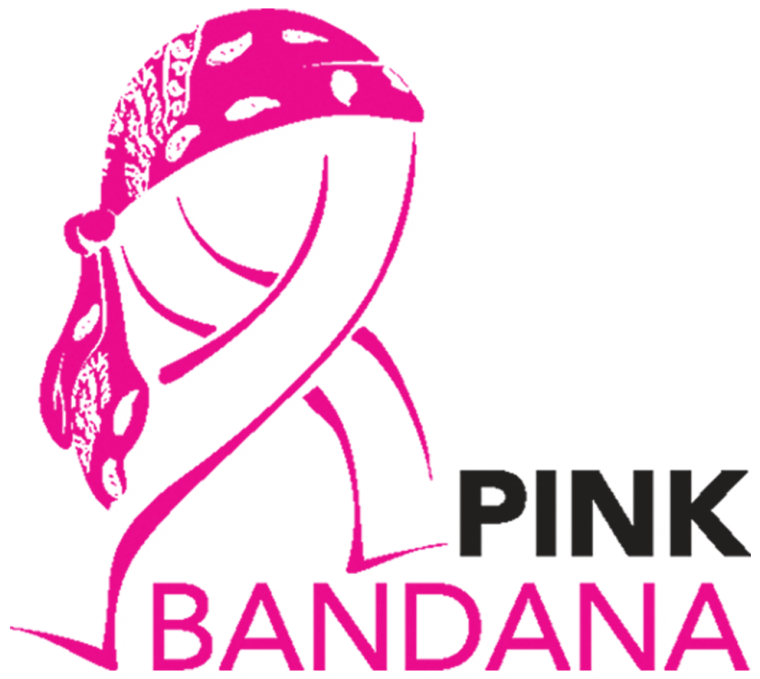 2023 Beat Breast Cancer Mud Volleyball
Captain's Letter and Info
Thank you for being a part of the 2023 Beat Breast Cancer Mud Volleyball Tournament! New to this year – TRIPLE ELIMINATION! We scaled back the tournament to 160 teams allowing you more time to Play Dirty and Feel Good About It! 
With the new triple elimination, brackets and rules are different from past years, so PLEASE READ ALL RULES AND DETAILS BELOW CAREFULLY. Any questions you have email us at mudvb@pinkbandana.org. 
CHECK-IN 
Check-in will be on July 8th, starting at 7:00 A.M, located under the big blue tent. Please bring your FULLY COMPLETED WAIVER to the check-in table - ALL player's signatures must be included. No waiver, no play. Your team captain must check-in your team, submit your Waiver Form included in this email, and attend the captain's meeting at 9:00 A.M. 
Play will start following the captain's meeting, the 2023 Recipient Presentation Mama Stanislav Award. Help us pack the area to show our volunteers and recipient, Kelsey Schiltz some love! 
 
NEW: TRIPLE ELIMINATION
Guaranteed 3 games 
NEW: SCORING:
All games will be RALLY SCORING, and must win by 2 points. 
Winners Bracket: 25 points (27-point cap). 
Losers Bracket: 25 points (27-point cap). 
Elimination Bracket: 15 points (17-point cap). 
Championship game: 25 points (27-point cap)
SUBSTITUTIONS
Substitutions are allowed during regular play and during the loser's brackets. 
You may only substitute 1 player at a time (No subbing in multiple players at once).
Substitutions must rotate in
NO SUBSTITUTIONS OUTSIDE OF THE ORIGINAL TEAM WHICH STARTED THE CHAMPIONSHIP BRACKET ARE ALLOWED DURING THE CHAMPIONSHIP BRACKET. If you registered two teams and both teams win their pits, one team will have to forfeit and the runner-up of that pit will play in the championship tournament. Remember this is a fun tournament. 
3-MINUTE RULE 
Teams have three minutes to start play after the previous match finishes. We have a lot of games to get through and the area is too big to look for teams. It's the captain's responsibility to make sure your team is ready to play. Each pit will have a Game Number board near the bracket indicating what game is being played in conjunction with the bracket. We recommend having your team close to the pit two games prior to playing in case there is a no-show. If a team is not in the pit within three minutes it is a forfeit. 
NO SMOKING AROUND PITS 
Smoking will not be tolerated around the pits in the sand areas. If you must smoke, please do so at your camp areas and properly dispose of your cigarette butts. Do not throw them on the ground.
PARKING 
With the number of teams and people, we ask that participants carpool to the event. Parking for the event will be similar to last year. There will be no vehicle parking in the immediate pit area, which will be reserved for campers, tents, and canopies. Plan for a small walk to the pits. We highly recommend bringing a wagon for your supplies. BE AWARE OF STOPPING VEHICLES AND BE PATIENT. PAY ATTENTION TO SECURITY WORKERS. 
CANOPY & TENTS 
Set-up for canopies and tents will open Thursday, July 6th from 6:00 P.M. to 9:00 P.M. and continue Friday, July 7th from 7:00 A.M to 9:00 P.M and open again Saturday, July 8th starting at 6:00 A.M. Thursday and Friday you will be allowed to temporarily park your vehicle near the front gate to drop off your canopies and/or tents the designated setup hours. No vehicles will be allowed to enter the grounds on Saturday, July 8th. Pink Bandana is not responsible for any lost, stolen, or damaged items. We will tow vehicles left inside the pit area. 
OVERNIGHT CAMPING 
Overnight camping (tents, campers, and RV's) is allowed on July 7th & 8th. If you plan to camp, there are no hookups. If you need electricity, you will need a generator. Czechland Lake is two miles to the North of the pits and does have hook-ups if you choose to stay there. Tent camping is allowed, but not in our designated canopy area (find an organizer for help locating tent areas). We will have overnight security patrolling the grounds on-site starting Friday evening. Pink Bandana is not responsible for any lost, stolen, or damaged items. 
CAMPERS/RV's 
All campers and RVs need to RSVP and pay the fee prior to parking your rig. For larger campers or those who have been instructed, parking will begin on Thursday, July 6th from 6:00 P.M. to 9:00 P.M. All other campers will be open to park Friday, July 7th from 7:00 A.M. to 9:00 PM. Campers/RVs 36' and over may be asked to arrive on-site as early as Thursday, July 6th. No campers will be allowed to enter the grounds on Saturday, July 8th. Gates will open Sunday morning for RV/Camper departure – NO EXCEPTIONS. Once campers/RV's are parked, they are not allowed to leave the site until gates open Sunday morning. All campers/RVs must depart by Monday, July 10th. Please be courteous. Security is in charge of the camping areas. 
MINORS 
Minors drinking will not be tolerated. Everyone will be carded at the entrance by security. Those over 21 will be banded and all minors will be marked. If a minor is caught drinking, they will be escorted off the grounds. We have uniformed police officers as security There is a "zero tolerance" to this rule. 
NO FIGHTING ALLOWED 
It's our goal to raise money for our recipients but also to have a great time. Please understand why you registered and have a good time but be responsible. Fighting is not allowed and you will be arrested if any fighting takes place and your entire team will be asked to leave. Be respectful to those working the event. They are all on a volunteer basis and we do the best we can to make it a great tournament. 
THIS IS NOT A CHILD-FRIENDLY EVENT 
This is an adult event and we'd prefer you to leave children at home. If you do bring a child, kids are NOT allowed near/in the Pit/water area. The parent of kids who jump in the pits between or during play will be asked to leave the grounds. 
NO PETS ALLOWED 
Pets are not allowed. We are not set up to accommodate them and our insurance will not allow pets. You will be asked to leave if you bring your pets. 
STORM POLICY 
In the case of severe weather, we will shut down the tournament until it is safe again. All captains must supply a mobile number in order to be notified of details. In the case of a tornado, all participants will move to the downtown area to take cover. Organizers will give instructions. 
GRILLS
Small gas grills are allowed, but no open flames. We cannot allow charcoal grills. Fire pits are not allowed. 
COOLERS 
We are cooler-friendly. We will not be serving any alcoholic beverages on-site. Alcoholic beverages are allowed, but not sold. NO GLASS ALLOWED! Coolers will be checked by security and any glass will be confiscated. Please be a responsible drinker. It's a long day and we don't want to see anyone get hurt. Security and Police will be in patrolling on and off-site due to this size of event. Please provide a sober driver or plan to camp. Pink Bandana will have free water at the nurse station under the big blue tent and handed out throughout the grounds, but please plan to bring your own as well. Security will be on the lookout for overly intoxicated individuals and minors. We reserve the right to call aid for overly intoxicated persons by our onsite first aid nurses or EMS. 
BRING CASH 
Depending on service, we can't guarantee credit card usage and the Wild Ride Bar does not take credit cards, so bring cash. There are two ATMs located in the Prague Quick Shop or at the Wild Ride Bar. 
CLEAN UP 
Please clean up your trash during your stay and prior to departure. We will have trash cans placed throughout the grounds and we will provide you with trash bags. 
BREAKFAST/CONCESSIONS 
The parents of the local boy scouts will be serving breakfast on Saturday morning. They will serve breakfast burritos. There will be a concession stand selling food and drinks on Saturday, July 8th. The Wild Ride Bar and Prague Quick Shop will also be available to fill your food, drink, and supply needs. All are located near the tournament grounds. If you get a chance please visit the local businesses who support our tournament. Please bring cash. 
STREET DANCE 
The Prague Improvement & Maintenance Project and Flagmen Car Club are once again hosting a pre-Beat Breast Cancer Mud Volleyball Street Dance on Friday, July 7th. Borderline will be playing tunes for you. They will be serving beer and other drinks.