2024 Recipient Application Are Open
---
Get Some Pink Bandana Gear and Help Us With Our Mission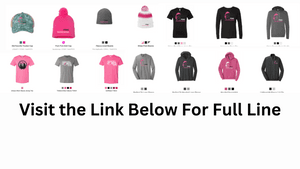 Thank You For Supporting the 2023 Tournament!
2023 Beat Breast Cancer Mud Volleyball
2024 Beat Breast Cancer Mud Volleyball Tournament
July 13, 2024
Mark your calendars for the 2024 tournament. 
---
---
Play Dirty & Feel Good About It
WOW, 2023 was a lot of volleyball. We hope that you loved triple elimination, but we know it was a lot of volleyball. We are going to stick with it for 2024, but we'll be tweaking it to ensure that we get all the brackets done and the Championship Tournament finished. Just like everything else we do, we try and then adjust. 
Team Registration opens May 6, 2024
Let's Play Dirty and Feel Good About it! 
---
Become A Sponsor
---
2023 Mud Volleyball Recipient - Kelsey Schiltz
Kelsey Schiltz -2023 Recipient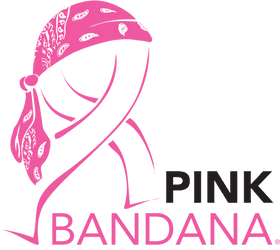 Raising awareness and funds for women 40 and under battling breast cancer.
Our Why
Our mission at Pink Bandana is to raise awareness and funds for women 40 and under battling breast cancer. 
Diagnosing breast cancer in its early stages can dramatically increase survival chances. Many healthcare organizations promote this message but rarely is it focused on women 40 or under. When we are young, we feel invincible and often ignore signs because we think "I'm too young for..."  Breast cancer is no different. Younger women don't always check for the signs or assume it's nothing. 
Part of Pink Bandana's mission is to help younger women remember to pay attention to the signs, at any age. We've had recipients diagnosed as young as 19 years old. It's our hope that all women, at any age, be vigilant and take any precautions if they notice something different. 
Breast cancer is dramatic for any woman, but younger women face a variety of different challenges than women that are older. Younger women worry about:
- will I be able to have children after treatment?
- will my career have to wait as I go through treatment?
- how will I pay my bills if I'm single?
- will I need to move back with my parents since I can't work?
- will I find someone after the surgeries and losing my hair?
- will I be too sick to be with my friends and experience things? 
It's our goal to help younger women realize they are not alone and help connect and be there for them. 
To know what signs to look for we recommend visiting our friends at the American Cancer Society: 
The other part of our mission is to help raise money for families who are fighting breast cancer. Since 2008 we've donated money with no expectations to the families of women who battle breast cancer. Each year we choose a Nebraska recipient to receive the funds for our annual Beat Breast Cancer Mud Volleyball Tournament. Each recipient receives $10,000. We also have a $4,000 college scholarship to a Nebraska graduating high school student whose family has been affected by breast cancer. 

At Pink Bandana we are 100% volunteer. We pay no overhead to employees or facilities, which makes donations, sponsorships, and volunteers extremely important. We would be very grateful for any support you would like to give Pink Bandana. Please consider any size of donation, we know there are many great causes so even small amounts are welcomed.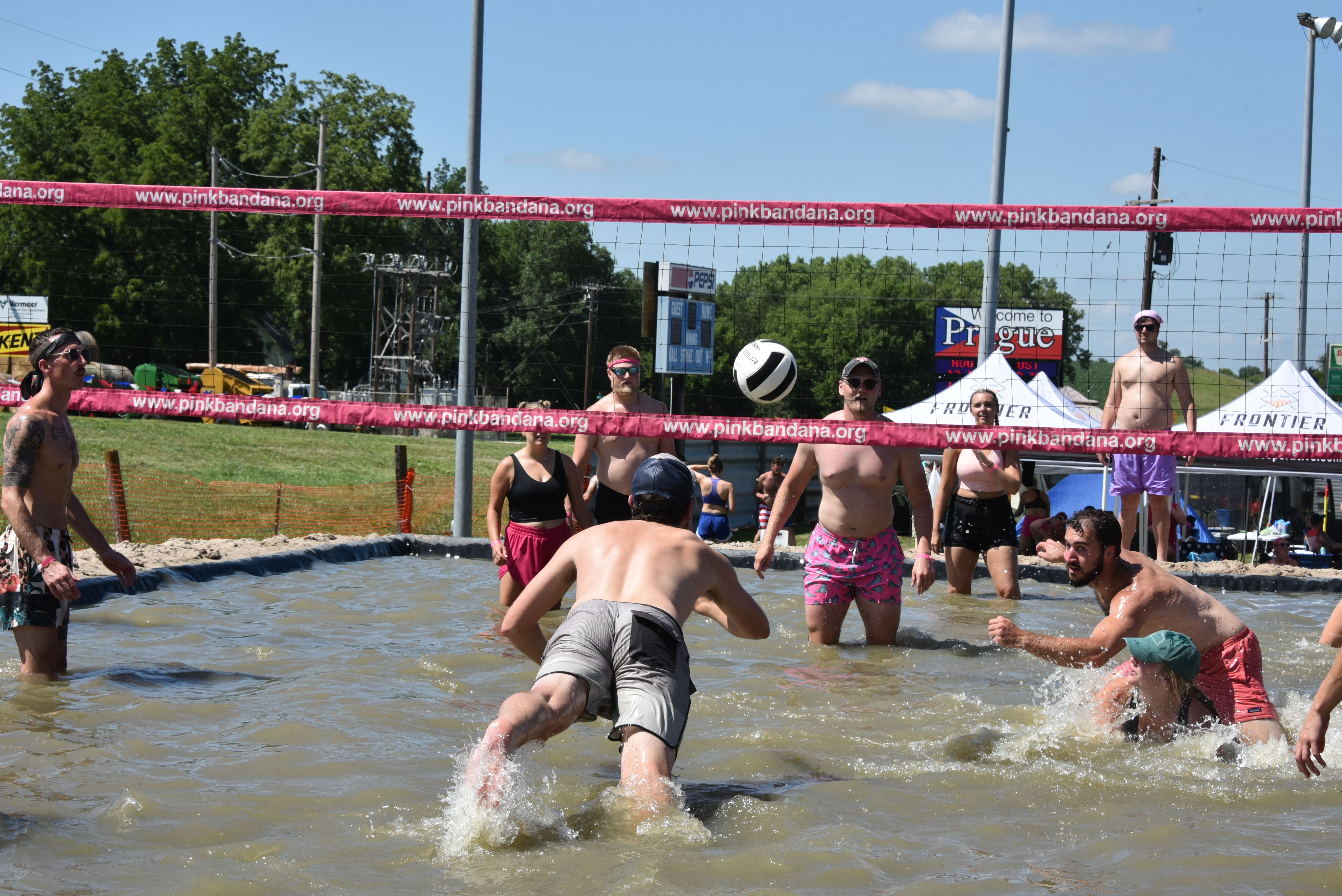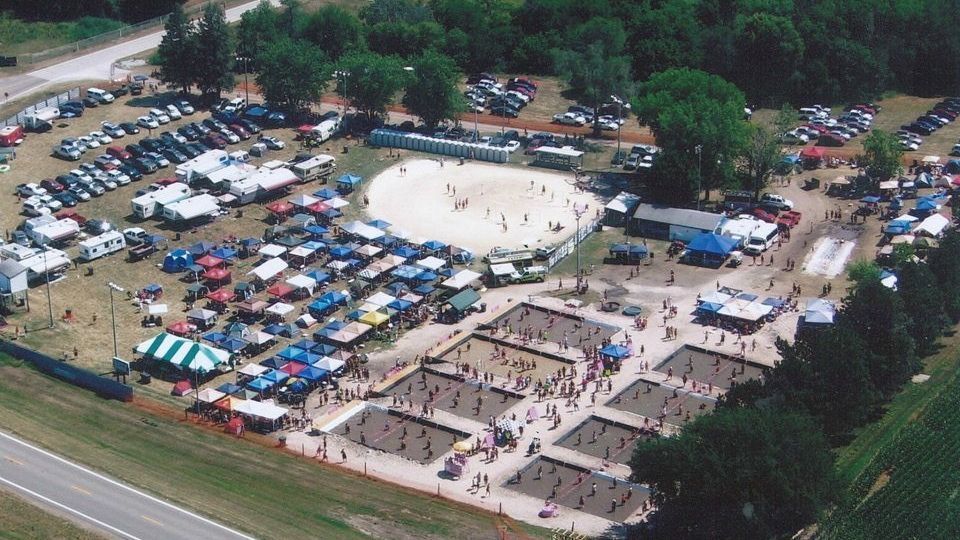 Annual Beat Breast Cancer Mud Volleyball Tournament - Our Signature Event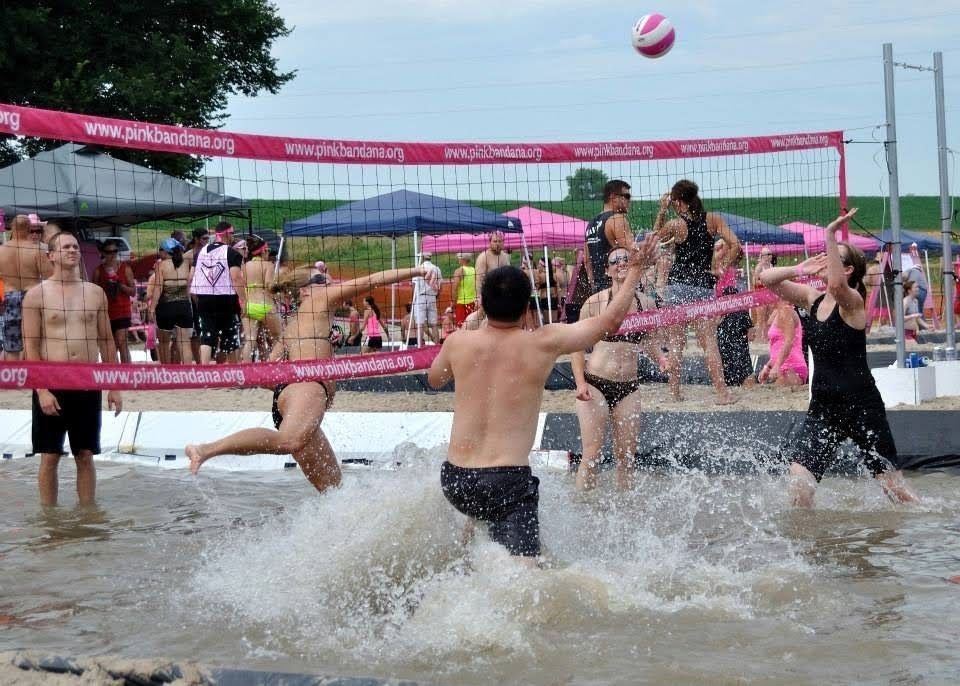 Our Impact
Tournament Stats160 Team Capacity
2000+ Attendees