2023 Recipient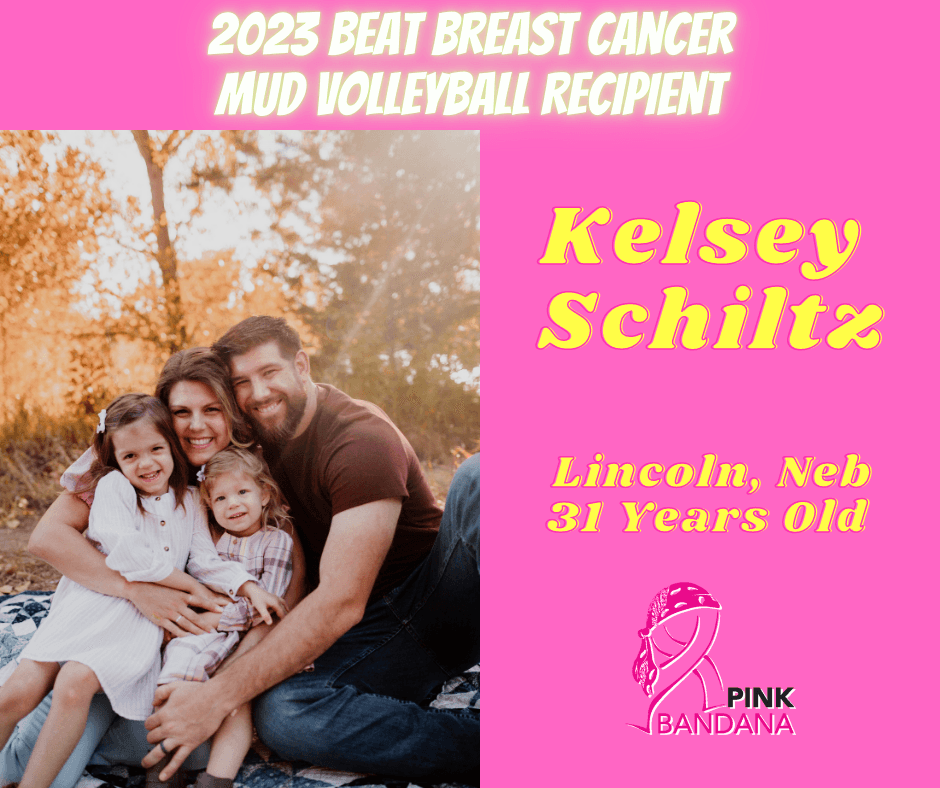 Pink Bandana is proud to announce our 2023 Beat Breast Cancer Mud Volleyball recipient.
Welcome, Kelsey Schiltz to the Pink Bandana Family.
Kelsey is a 31-year-old mother of two beautiful little girls. Kelsey and her husband, Adam, live in Lincoln. Kelsey is a licensed independent clinical social worker, proving mental health therapy to those in need. Kelsey's faith has become one of the most important aspects of her life and is a member of Mercy City church. Kelsey grew up in Lincoln, Nebraska, graduating from Lincoln East.
We are very excited for Kelsey and her family to be our recipients for 2023.