BEAT BREAST CANCER MUD VOLLEYBALL TOURNAMENT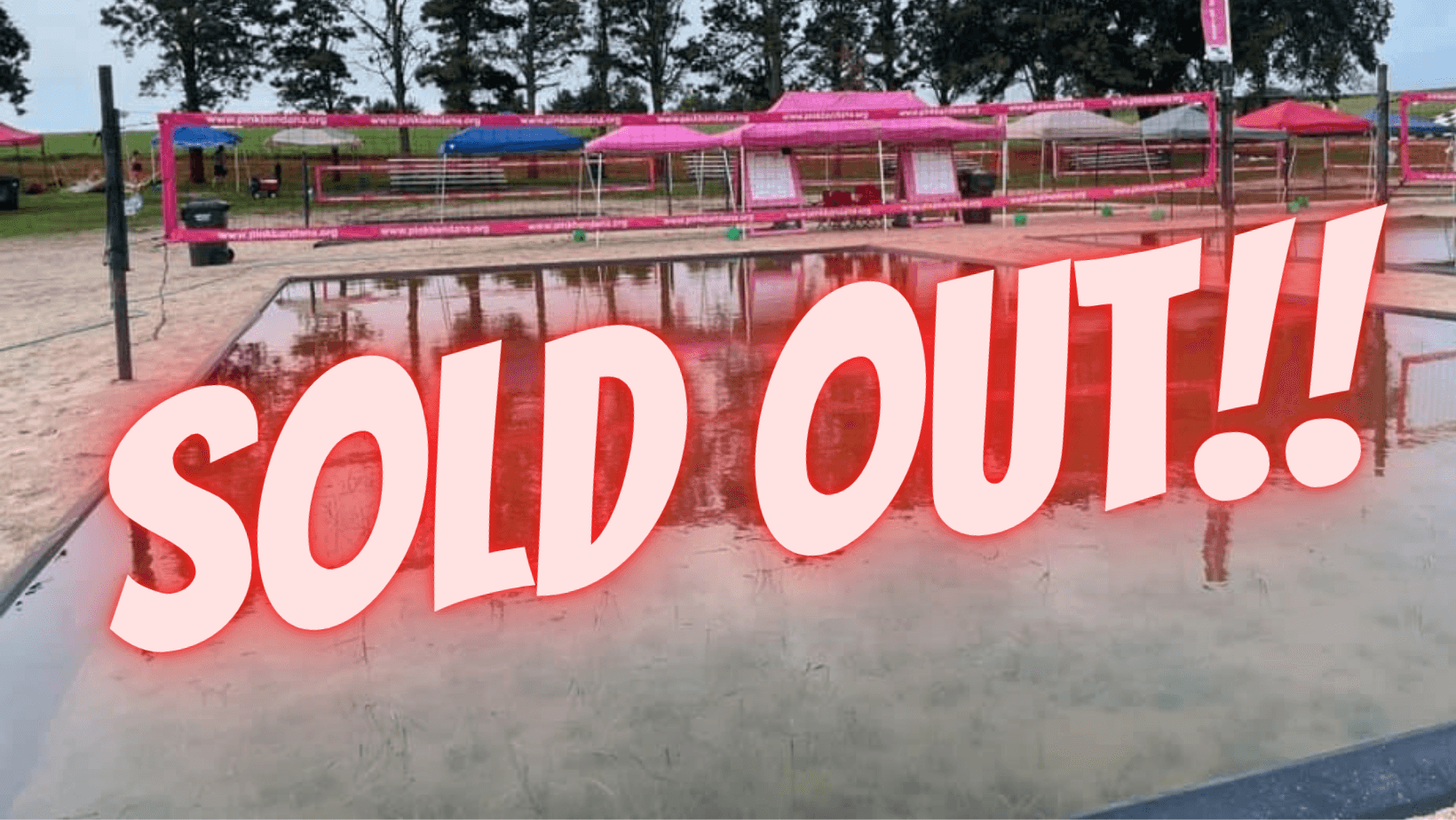 Registration Open May 2, 2023 @ 7:00 pm
160 Team Cap - Triple Elimination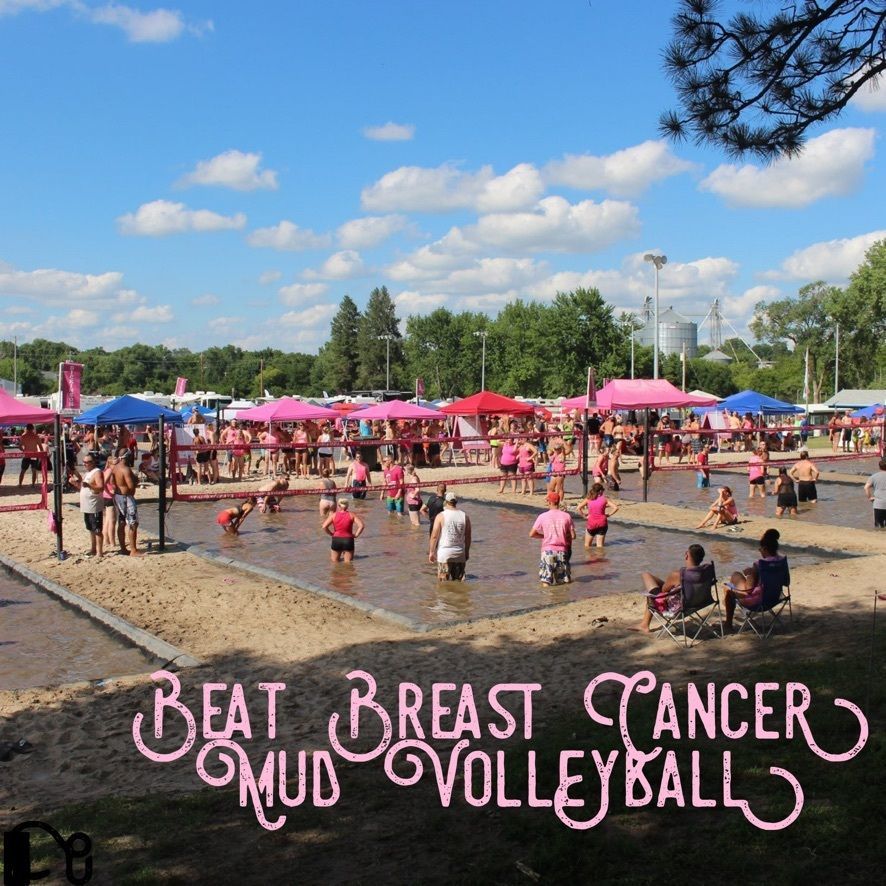 Tournament Date: SATURDAY, JULY 8, 2023
Cost:  $180/Team 
Check-in Time: 7 – 9:00 A.M.
Play Starts: 9:30 A.M.
Registration Opens:  May 2, 2023 AT 7 PM 
Registration Closes: June 30, 2022
Team Details: 6x6 Coed (max 3 guys in pit during play, no limits on women)
Scoring: 25 winners bracket / 25 one-loss bracket / 15 elimination bracket
Type of play: Rally scoring
NOTE: No Guy/Girl rule
NOTE: No overhand serving 
NOTE: No splash is out of bounds
Questions, please contact: Jeremy Stanislav at mudvb@pinkbandana.org 
Sponsorships are available. Learn more.
About the Tournament
The Beat Breast Cancer Mud Volleyball Tournament is Pink Bandana's signature event. The tournament was founded in 2008 and continues to grow. Each year new recipients are chosen to receive the proceeds from the registrations. In the past recipients have received $10,000 and even more, money was raised for other charitable purposes. The purpose of the tournament is to give its participants a fun and affordable way to make a difference in someone's life. The motto "Play Dirty and Feel Good About It" represents the attitude of those of us who organize it, the participants and recipients.
Tournament Schedule
July 6th
6:00 pm: Canopy Spot Claim/Set-Up
6:00 pm: RV/Camper Set Up (Contacted Campers Only/Can Be Requested)
No overnight camping on Thursday Night. 
July 7th
All Day: Canopy Set-UP
All Day: RV/Camper Set Up
Camping will be allowed Friday night. 
Hot Summer Nights Street Dance (Main Street Prague) Prague NE/Flagman Car Club 
Gates will close and be locked at 9:00 pm (no vehicles allowed in pit area) 
July 8th
7:00 am: Team Registration Opens
7:00 am: Boy Scout Breakfast Burritos Breakfast available for purchase
9:00 am: Captains Meeting/Check Presentation
9:30 am: Play Starts
9:30 St. John the Baptist Catholic Church Concession Stand Opens
1:00 pm Momma Stanislav Award
No haircutting donation this year. 
July 9th
Gates open for campers/RVs to leave.