14th Annual Beat Breast Cancer Mud Volleyball Tournament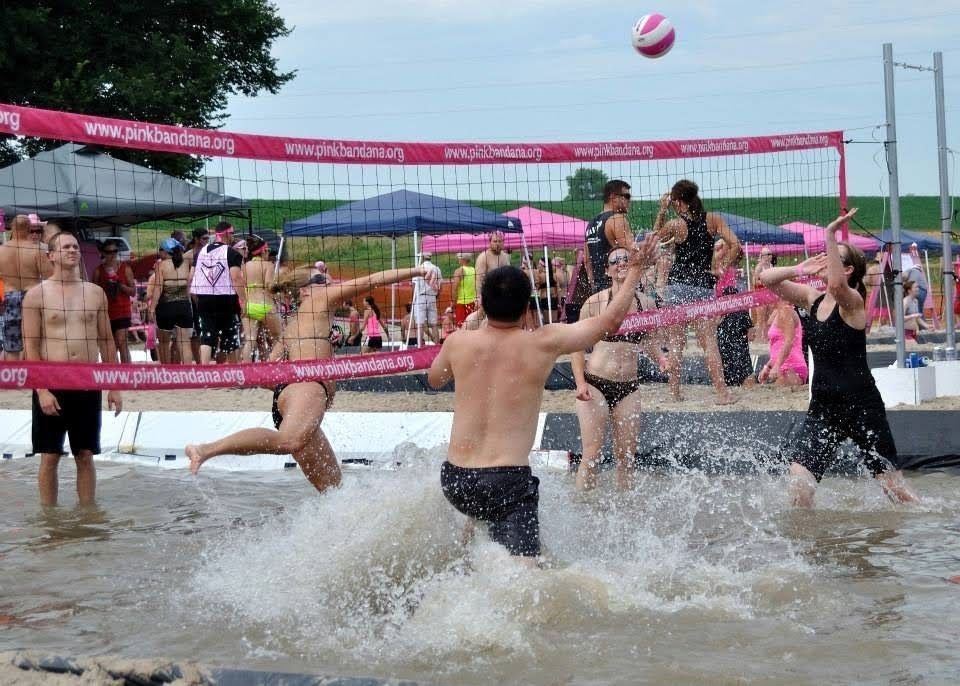 Pink Bandana's 14th annual Beat Breast Cancer Mud Volleyball Tournament is Nebraska's largest mud volleyball tournament. Each year Pink Bandana, Org, a 501c3 Nebraska non-profit, chooses recipients to receive the money raised through registrations of the 256 team event. The event is meant to help raise awareness among women under 40 to be vigilant of early detection signs of breast cancer and not to assume they are "too young". The 100% volunteer organizing group has raised just under $400,000 for Nebraska women battling this horrible disease since 2008.
The event has become a weekend event, with camping on the pit site on Friday and Saturday night. Pink Bandana has created the tournament to be a unique and fun adult event.